Red Boy Butt Plug - Large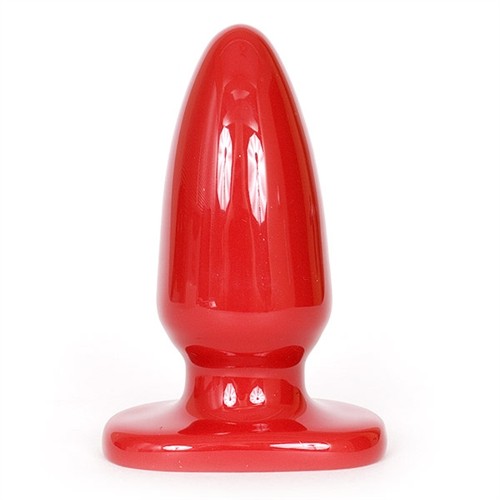 Red Boy Butt Plug - Large
Go ahead, play rough!
---
Large butt plug made with strong, sturdy material. Measures 4.75 inches of usable length, 2 inches in diameter of the largest section, 6.25 inches in circumference.
PVC
Non-Phthalate
Anti-Bacterial Sil-a-Gel
School of Doc
What is PVC?
PVC is one of the most widely used materials in the world and stands for Polyvinyl Chloride. Doc PVC allows for flexibility and is made with non-phthalate plasticizers. It is durable, latex free, and compatible with all types of lubricants.
What is Sil-A-Gel?
Sil-A-Gel is an antibacterial compound that we add to all of our Made-in-the-USA products. It is not a coating or a separate material. It is added into our material in the raw mixing phase so that the antibacterial agents are actually engrained in the product and will not wash away with use. Sil-A-Gel helps stop the spread of unwanted and potentially bad bacteria forming on your favorite products.
---
Additional Product Images
---
Categories
---
Product Details
Made By:

Doc Johnson

Product Dimensions:

Total Length: 5.25 in.
WidthMaximum: 2.15 in.
Weight (no box): 0.4800 lbs.

Box Dimensions:

Length: 10.50 in.
Width: 6.00 in.
Depth:2.50 in.
Weight: 0.6190 lbs.

Manufacturer Code:

DJ-0901-04-2
---
Customers Who Bought This Product Also Bought
---